Jurassic World: Dominion Dominates Fandom Wikis - The Loop
Play Sound
Description
Mini Map
Connected Locations
Main Areas
Sub Areas
Exploration
Exploration Goals
Enjoy the scenery of West Watchtower through binoculars (0/1)
Attack monsters with hen coops (0/10)
Open the hidden golden treasure chest behind the ladder near the watchtower (0/1)
Golden Chests
There are 3 Golden Chests within West Watchtower.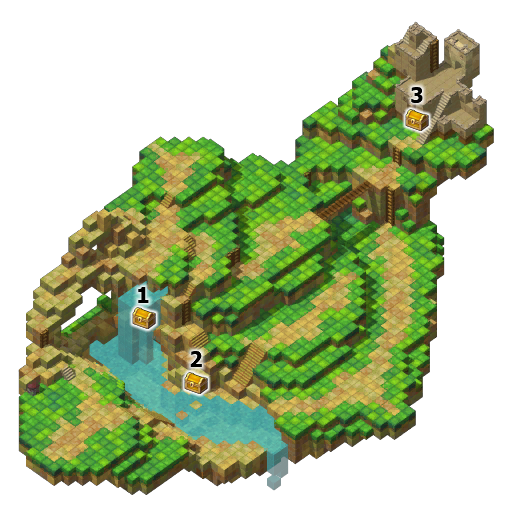 Golden Chest Locations
Chest Number
Screenshot
Map
Notes
1
The way to this chest is by floating up through a column of space in front of this chest from the

water below

2
3
The tunnel entrance is behind the breakable block a few blocks to the east of this chest
Normal Chests
NPCs
Enemies
Thrown Items
Thrown items are interactable environment objects which can be picked up and used to attack with. These items are often used in Daily Missions, Exploration Goals and Trophies.
Life Skills
Fishing
Mining
This location has no mining veins.
Foraging
This location has no foraging herbs.
Pet Taming
This area has no pet spawns.
Quests
Patrolman Darren is guarding the West Watchtower alone. Pushed to his absolute limit, he can't hold the tower mush longer without some help. Hold off the Oniopins and Rosy Demiporkers while he fortifies his position.
Summary
Defeat Oniopins (0/10)
Defeat Rosy Demiporkers (0/10)
Speak with Darren
Rewards
Trophies
Gallery