Jurassic World: Dominion Dominates Fandom Wikis - The Loop
Play Sound
Description
Baum Tree is a level 33 map northeast of Ellinia. It is connected to Razed Forest, Stonehill Dig Site, and Forest of Lost Memories.
Mini Map
Connected Locations
Main Areas
Sub Areas
Exploration
Exploration Goals
Enjoy the scenery of Baum Tree through binoculars (0/1)
Speak with Scott at the Baum Tree (0/1)
Break 10 things (0/10)
Golden Chests
There are 2 Golden Chests in Baum Tree.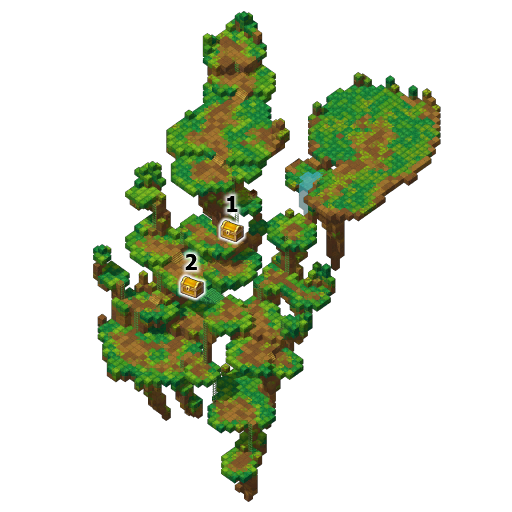 Golden Chest Locations
Chest Number
Screenshot
Map
Notes
1
2
Normal Chests
There are 5 Wooden Chests in Baum Tree.
NPCs
Enemies
Thrown Items
Thrown items are interactable environment objects which can be picked up and used to attack with. These items are often used in Daily Missions, Exploration Goals and Trophies.
Life Skills
Fishing
Mining
This location has no mining veins.
Foraging
This location has no foraging herbs.
Pet Taming
This area has no pet spawns.
Quests
When Scott woke up this morning, his glasses were missing, and now he can't see a thing. Take a look around for the poor man's glasses.
Summary
Rewards
(This quest is available after completing Glasses Gone)
In place of Scott's glasses, you found a note. The researcher is convinced that Ruff, a playful fairfolk, is behind the disappearance.
Ruff's Hollow is hidden behind a Pink Tree that's growing from the top of the Baum Tree.
Summary
Find the Pink Tree at Baum Tree
Reward
(This quest is available after completing Chasing Fairfolk)
You've spotted the entrance to Ruff's Hollow behind the Pink Tree. Get the glasses back from Ruff, but be quiet since he may be sleeping.
Summary
Find Black-Framed Glasses in Ruff's Hollow
Talk to Scott in Baum Tree
Reward
Rakael jokingly said that Lo could make himself more handsome if he had a seed from the Ellinia. She didn't expect him to actually try to take it! To make matters worse, he's placed an enchanted mask on Moomoo, turning the giant into his thrall.
Now it's up to you to take down Lo and Moomoo and get that Mesmerizing Mask back.
Summary
(Boss) Defeat Lo and Moomoo and get the Mesmerizing Mask (0/1)
Reward
Trophies
Gallery